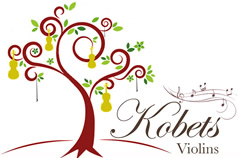 FEATURED INSTRUMENT/BOW
Instruments For Sale
Archimede Orlandini Violin - Parma 1965
Archimede Orlandini Violin - Parma 1965

One of the better works of this celebrated maker from Parma in perfect condition. Maker's label with signature and several of his personal brands inside the instrument.

A. Orlandini received numerous prizes and awards at various Competitions between 1937 and 1980 for his work and particularly for his superior varnish which is evident in this fine example.

Tonal quality of remarkable sonority and brilliance.